eSign it. Bind it.
Send it
There's now a better (and more secure) way to sign documents online. Our safe, secure, binding and hassle-free eSignature is just a few clicks away.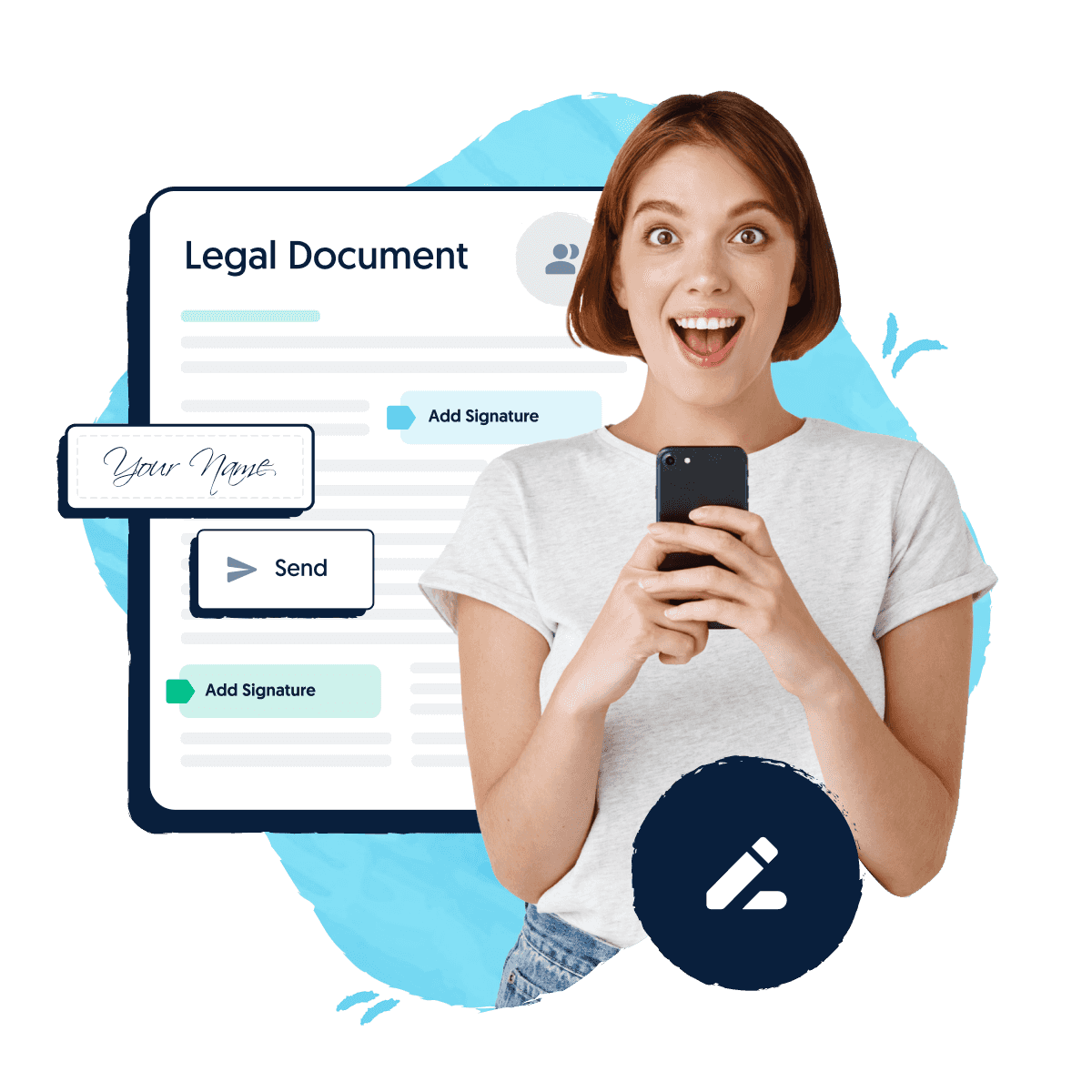 Self-sign or send unlimited documents with a quick and easy tool that does that hard work for you.
Make your legal documents binding with Lawpath's eSignature platform.
Leave nothing to chance with live updates, audit trails and secure storage.
eSign, send and leave the rest to us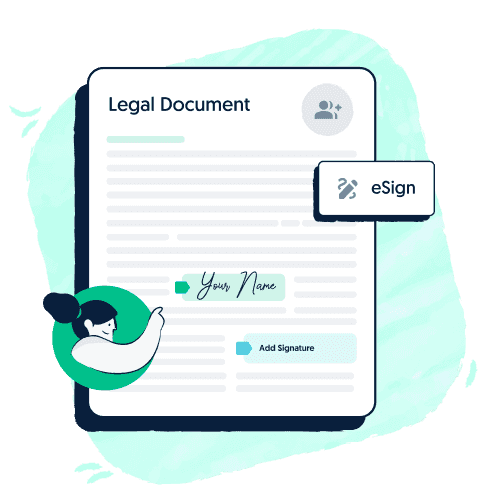 eSign, send and track unlimited documents per month. Say hello to legal compliance and goodbye to stacks of paper cluttering your office.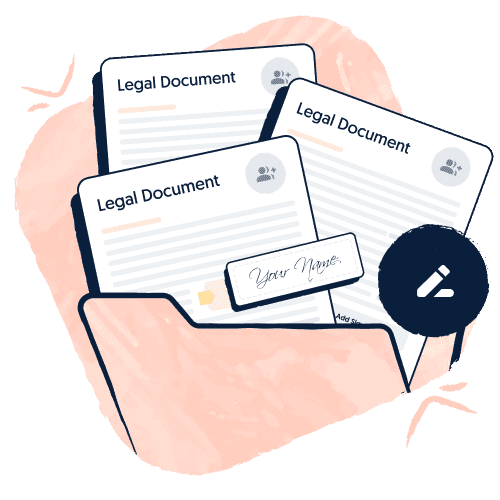 Our eSignature tool is ESIGN and UETA compliant, meaning your contracts are binding at the click of a button.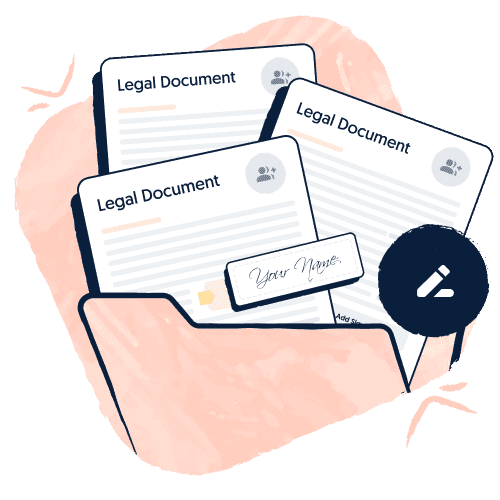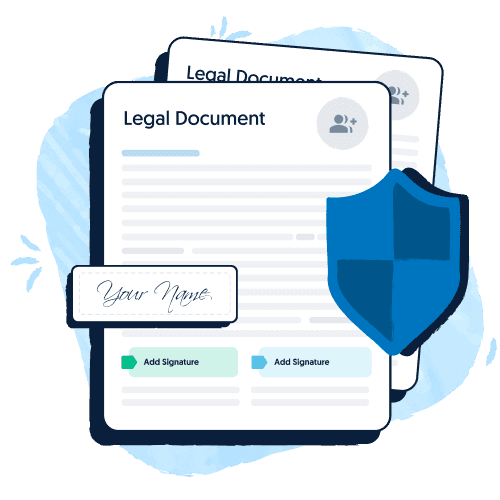 Safe and Secure Documents
With end-to-end encryption, all documents are stored in ISO-27001 certified data centers. Audit trails provide timestamps for defensible proof of access, review, and signature. Basically, it's a whole lot safer than a filing cabinet or shoebox.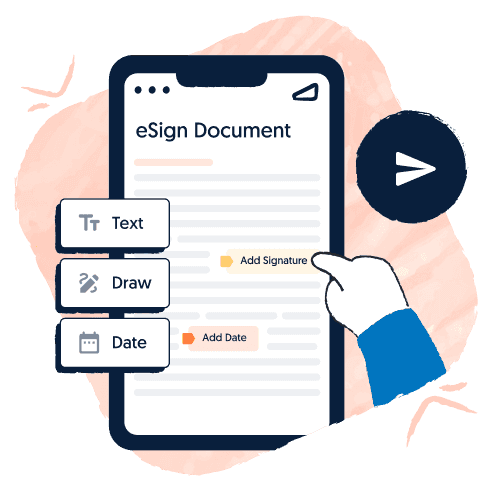 Effortless User Experience
Instant updates, mobile friendly and accessible for co-signers without a Lawpath account. The best part? It's paperless, which means you can sign and bind documents from anywhere, any time.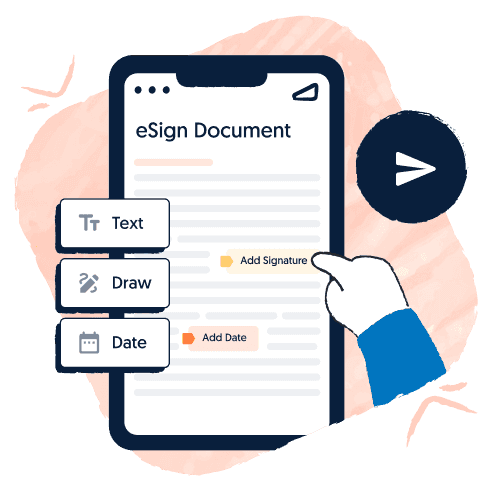 Here's what people say about Lawpath
"I'm a returning customer. Lawpath's document library continues to grow to cover even more legal scenarios and policies. Our clients appreciate eSigning documents online, and I like that I can access on-demand legal advice as our business grows."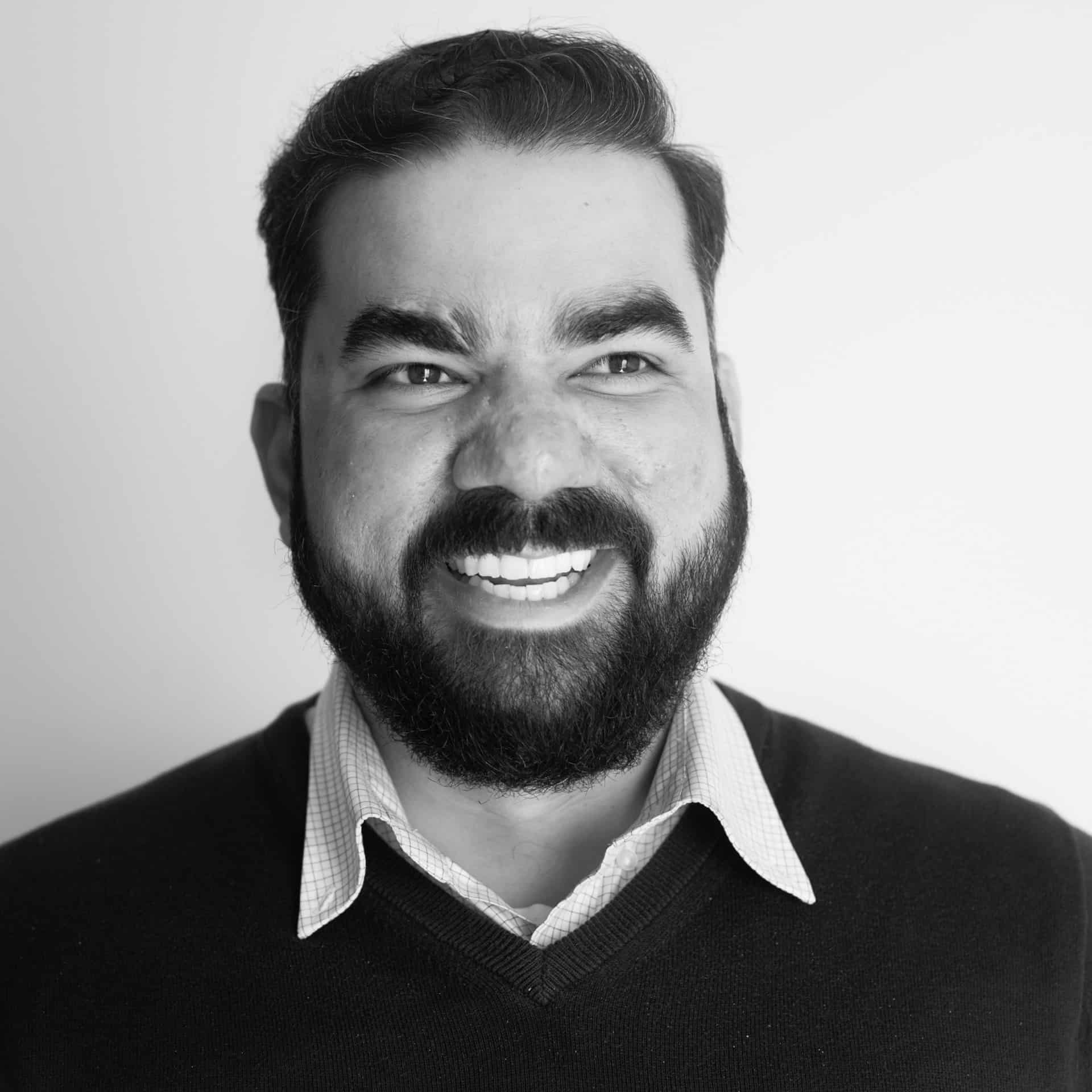 "Using Lawpath has given us a competitive edge. Tackling the legal side of things early has not only saved my business money in the long-run, but has also made life as a new business owner incredibly easy"

"Excellent product, easy to use, rather elegant in ways. The service team is responsive, knowledgeable and thorough. I recommend"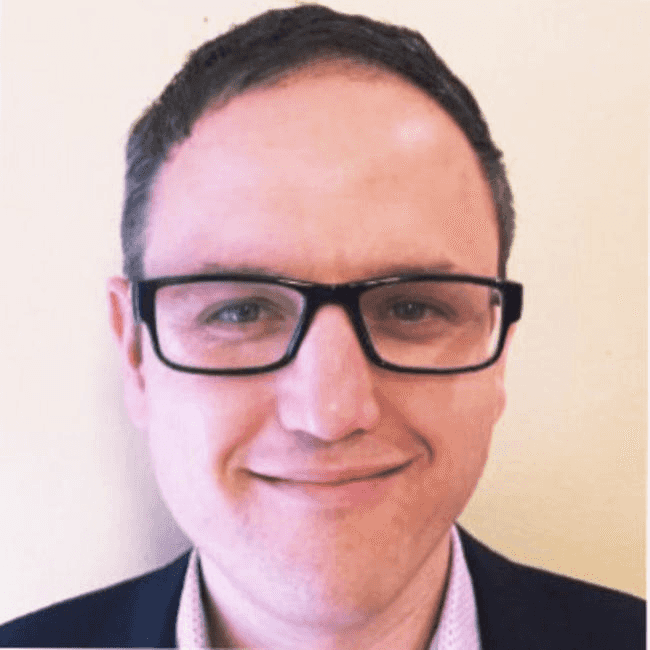 "Lawpath has made me more confident. I've had a great experience using Lawpath and I'm keen to continue to ask my lawyer questions as they arise, so I can learn and develop my knowledge."

"Speed and ease were the key factors that made me use Lawpath. Your company will be registered and ready to go basically instantly."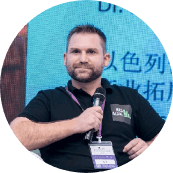 Frequently Asked Questions
What documents can I sign using the eSignature tool?
Nearly all documents can be signed electronically. Some exceptions include documents relating to migration and citizenship, wills, powers of attorney, company registration documents and real estate documents. You'll know if a document can be eSigned as it will have an alert on it saying 'eSign with Lawpath'.
Can I upload my own documents to eSign?
Yes you can, however we currently only accept documents uploaded in A4 size PDF format. for use with our eSignature tool. You can still upload and sign a document that is in Word format by converting it to a PDF (available on most computers or via an online converter).
A4 Size Specification
Width: 595 px (Max. 630px)
Height: 842 px
What if I can't sign my name using my mouse?
We get that it may be hard to capture your handwritten signature by drawing it with your mouse, so we have 3 standard fonts you can select to type in your signature. This will have the same legal effect as drawing your signature.
Can I change the name for my eSignature?
Yes, if your signature changes due to a name change or other reason, you can change your eSsigning name with our tool. Simply type in what your correct name is, and either draw or type the name in.
Will I be able to use the eSignature tool on my mobile phone?
Yes! Our eSignature is now available across all devices. Legally binding documents are only a few clicks (or finger taps) away!
Can I use more than one eSignature in the same document?
No, for security reasons you can only insert one name or eSignature per document.
Will anyone else be able to access my eSignature?
If you are signing a document along with another party, they will be able to see your eSignature on the document once you have signed and shared it. Other than this, no one else will have access to your eSignature and your information will be safely stored and encrypted.
Is there a limit to how many eSignatures I can create online?
Free accounts are limited to eSigning one document for free. It's important to maintain a level of consistency with the eSsignature you use to authenticate your documents.
Can I use my eSignature outside of the Lawpath App?
You can upload external documents to be signed with our eSignature tool provided they are uploaded in PDF format. Your eSignature itself will however, live within the app.
Can I request eSignatures from other people?
Yes! You can request eSignatures from others by selecting the eSign or Share option. After this, enter the name of the person who will be signing and their email address. After you add the text fields to the parts of the document which need to be signed, it will be sent to their email inbox.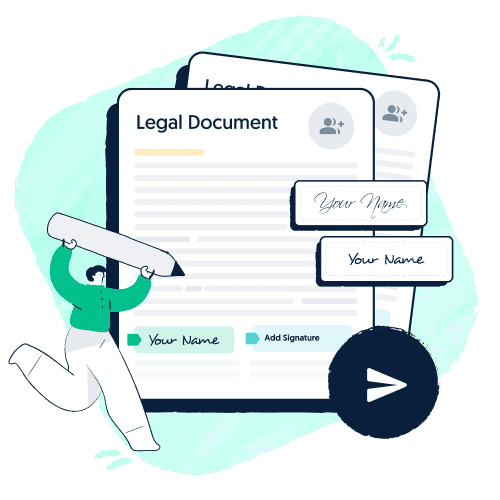 Ready to make signing legally binding documents a whole lot easier?
Discover Lawpath's eSignature platform today.