Do you plan on bringing your business's vision online? Well, you can do this by creating the ultimate website for your business.
With over 9.1 million online retailers across the United States, each business aims to have an engaging, user-friendly, and exciting website to best connect with their customers.
This can also be the case for your business! But are you wondering where to begin? Good question. To do this, you can hire a web developer to assist you along the way, whether it's for a short or long-term project.
If you're ready to create your website, our post will cover everything you need to know to hire a website developer in California.
Read along!
Who is a web developer, and why is it important to have one?
Essentially, a web developer will build your website and ensure it's performing effectively and efficiently.
Although a web developer's primary job is to ensure that your website is visually appealing, they are also responsible for many other aspects of your website. This includes but is not limited to:
creating the website's structure, writing code, and verifying code;
working on the visual elements of your website, such as the pages your customers will see;
using HTML and JavaScript to enhance your website;
checking your website's performance and capacity; 
integrating multimedia content onto your website;
testing web applications; and
working with designers, developers, and stakeholders.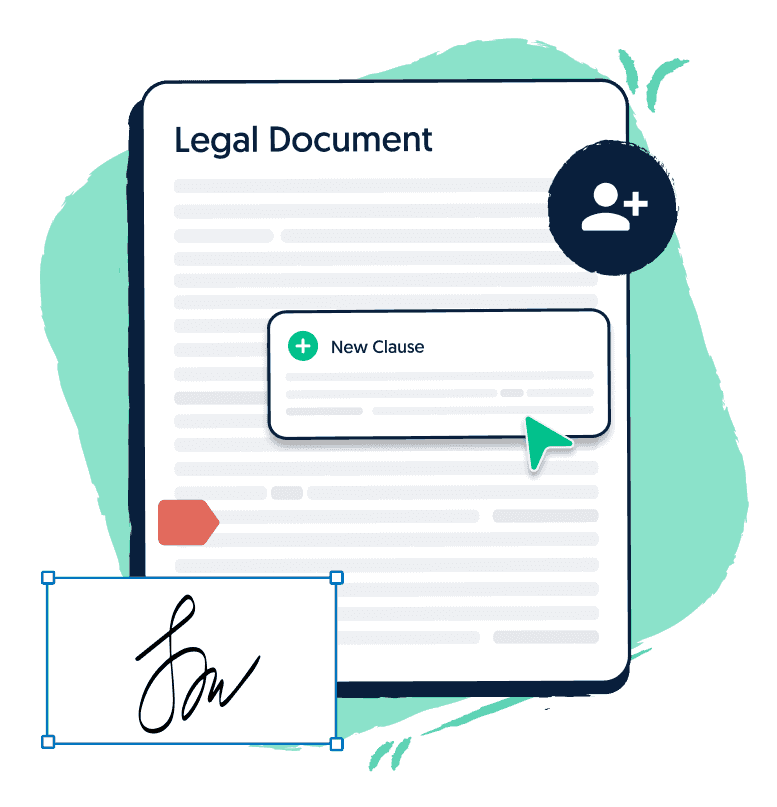 Get a free legal document when you sign up to Lawpath
Sign up for one of our legal plans or get started for free today.
Benefits of hiring a web developer
Taking on the project yourself might seem like a great way to save money, but unless you know all the necessary web requirements, it could cost you more down the track. On the other hand, having someone take care of your website's infrastructure and functionality means you can focus on growing your business.
But that's not where it ends. Hiring a website developer has some other benefits too:
it will help you launch a functional and appealing website;
hiring a website developer can be a more cost-effective option and ensure your website is built well;
adding unique features to your website will make your business stand out;
if your business is solely online, your website will be your customers' first impression; and
a professional website developer will know the ins and outs of Search Engine Optimization (SEO), which is important for your website.
You can hire a website developer through freelance companies, web development companies, or as individuals. Developers are highly skilled and trained in their field.
What kind of website developer do you need?
You have the option of choosing a website developer that suits your business's needs and budget. The different types of website developers are
1. Front-end developers
Front-end developers are in charge of the front-end part of your website that your customers and visitors will see when they visit your website. Front-end developers are responsible for:
the overall website design and visual elements of your web pages, including new landing pages– buttons, layouts, navigation, images, graphic, and content organization;
implementing your designers' designs across your website and on social media;
creating the interactive and mobile-friendly applications for your website; and
analyzing the client-side performance of your website to enhance user experience.
2. Back-end developers
On the other hand, back-end developers focus more on the side of your business's website that customers can't see. This is also known as the server-side. The responsibility of back-end web developers include:
building code;
database management;
troubleshooting and embedding plugins; and
debugging web applications.
3. Full-stack developer
A full-stack web developer is an individual who is in charge of both the front-end and back-end elements of your business's website. They will understand both worlds of a front-end and back-end programmer. Tasks a full-stack developer will be responsible for include:
producing high-quality website development;
project management and workflow skills;
website building – front and back end; and
content management.
Hiring a full-stack developer to create your business's website may be worthwhile if you're creating your website for the first time.
What is a Website Development Agreement?
Now that you've understood the ins and outs of 'kinds of website developer' your business might need, let's evaluate what a website development agreement is and why it is absolutely critical that you have one before you start to engage with them.
A Website Development Agreement governs the relationship between the website developer and your business. Key clauses of a website development agreement include:
Guidelines for the creating a functional website
Deadlines and also development phases
Intellectual Property
Payment requirements – hourly rate or fixed pay
Pricing requirements
Maintenance of the site
Testing of the site
This kind of contract allows you to set the terms of the project early on to ensure there is no confusion or miscommunication down the line.
Why do I need a Website Development Agreement for my business?
Outsourcing an essential operation such as building your business's website comes with risk. You want to ensure that you get what you're paying for while protecting your business's reputation.
Likewise, as a web developer, you want to ensure your deliverables and responsibilities are clearly set out, and your intellectual property (IP) is protected. Therefore, the benefits of having a Website Development Agreement are:
It provides a legal framework for either party to fall back on if a dispute should arise.
It will allow you to start your professional relationship on the same page, understanding each party's roles and responsibilities. For example, you may expect a sample or layout for the site within 2 weeks, and your website developer may expect to be paid within 1 week of finishing the website.
It avoids miscommunications and disputes between website developers and your business.
It clarifies important legal elements such as design and development specifications, payment, intellectual property, confidentiality, and termination.
Protecting your Intellectual Property (IP)
When the website is complete, it is normal to expect the site to become your creative property.
However, website content (aside from Trademark assets) is protected by copyright. This means the right automatically attaches to the creator (the website developer in this case).
To ensure the copyright becomes the property of the business that hired the developer, rights can be transferred using an Intellectual Property Agreement. This will ensure that your existing and future intellectual property rights stay with you.
Where is the best place to hire web developers in California?
Hiring a website developer in California may be difficult, but we've provided you with a list of websites you can visit to hire your website developer today.
Codeable – If you need services specifically for WordPress
Upwork — This is a popular website for freelance web developers
Toptal — A freelance hiring website
If you don't want to use any of the websites listed above, you can also post the job opportunity via Indeed, Linkedin, or use recruiters. If you choose to hire a web developer this way, remember to include all the necessary details in the job description so you can eliminate any wrong candidates.
Frequently asked questions (FAQs)
What is the difference between a freelance developer and a full-time web developer?
Depending on the details of your project, you may wish to hire a freelance web developer for a one-off small project. This will still require you to have a Website Development Agreement, and you can hire the freelance developer again if you require any changes.
A full-time web developer, on the other hand, is someone who will constantly take care of your website. This will be beneficial if your business's website requires continuous and complex changes and has a lot of different content.
Is a designer considered a web developer?
A designer does not actually implement the graphic elements to your business's website. However, they do work closely with web developers. A graphic designer creates the assets featured on your business's website, including your website images, icons, graphics, etc.
How do I evaluate the quality of a web developer?
To figure out who to work with and improve your chances of hiring a web developer that will meet your business's needs, here are a few guidelines to consider
Technical requirements
Response time and communication skills
Assessing previous years of experience, projects, and skill set
Check customer ratings and reference checks
Conclusion
Starting your business and creating your business's website is very exciting.
If you're ready to get your business's website rolling and need to hire a website developer, you can create your own Website Development Agreement in less than 5 minutes, meaning you can safely begin building your website as soon as possible.
All you have to do is fill in your details, confirm the terms of the Agreement and send the contract to your developer for signing. Once this is done, your business website dreams will become a reality in no time.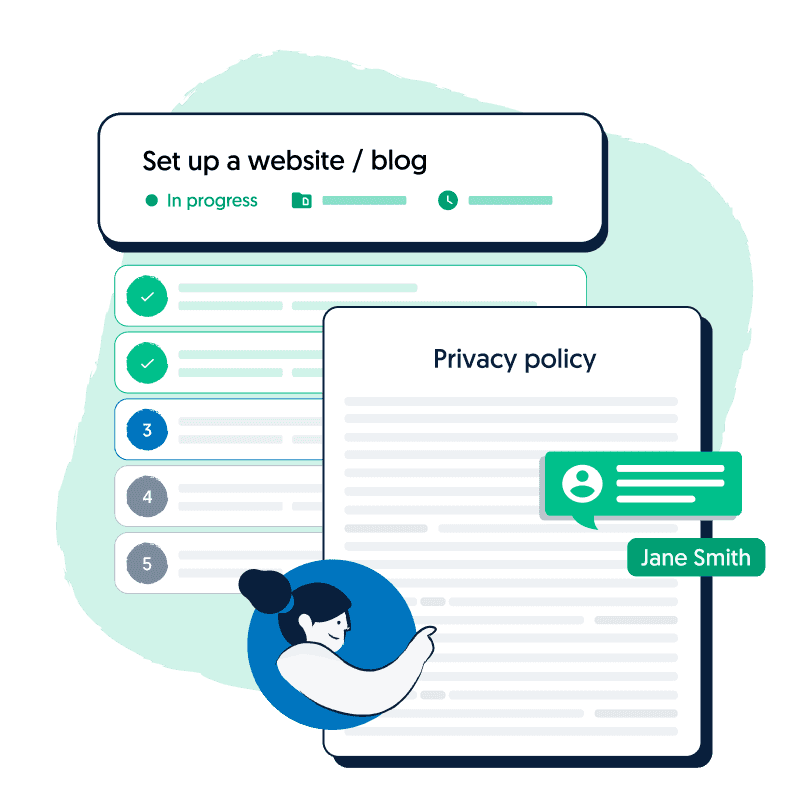 Do you want to start your own website?
Use our "Start a Website" workflow to complete and check off all your legal requirements.