Every business in California, from Los Angeles to Lake Tahoe, needs employment agreements to detail the roles and responsibilities of employees.
The type of employment agreement or written agreement used and what works for you and your business depends on the nature of the work necessary. This goes beyond the job description and provides more specific information for your new employee.
In addition to setting out the rights and duties between an employer and an employee, an employment agreement can also help avoid disputes further down the track and protect an employer's business. Typically, written contracts or even templates are created to make all terms of employment clear and undisputed.
 In this post, we cover what is an employment contract and what the relevant legal considerations are when dealing with employment agreements.
What is an Employment Contract?
An employment agreement is usually a formal written document that all employees and independent contractors should be given that clearly states the parties rights and duties of each party. Essentially, the conditions of employment are clearly defined.
It is also worth noting that the employment agreement can also be oral or implied and the terms of the contract are established when the employee confirms they will be taking the position.
An employment agreement typically covers things like income, benefits, sick days, vacation, duties, employment period, and related items.
The difference between an employment agreement and a contractor agreement
Employment agreements differ depending on what state you are operating your business in and the relevant state laws. But, employment agreements in California are subject to state contract law.
California is an at-will employment state, which means an employee can be fired for any reason or no reason, with or without notice. By operating within California jurisdiction this applies to all businesses in the state.
However, there are a few exceptions where employment termination is unfair, the employee has a protected status (gender, race, sexual orientation) or where a unionized employee is protected. This is to avoid issues like sexual harassment. In these scenarios, a wrongful termination claim can be successfully argued.
An independent contractor agreement is more suitable for cases where a business hires a contractor or specialist company for a specific project or task.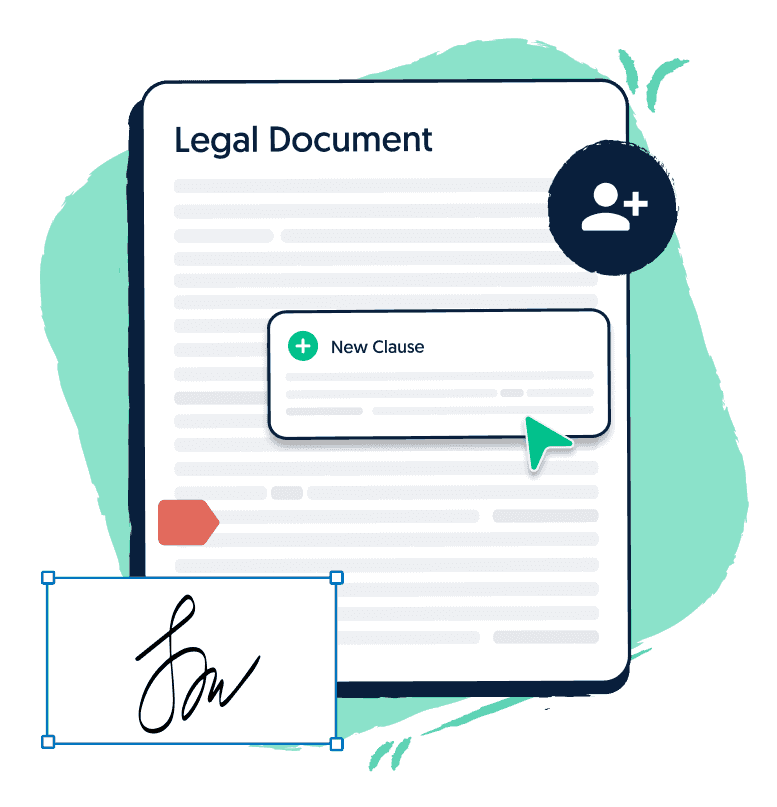 Get a free legal document when you sign up to Lawpath
Sign up for one of our legal plans or get started for free today.
So, what's included in an Employment Contract?
An employment contract in California can include any term of employment that can be agreed upon by the parties to the contract.
In addition to the contract it might be a good idea to provide employees and new hires with an employee handbook so they can better understand the terms of the employment contract, as well as any company policies that apply to them.
All employment contracts, regardless of whether an individual has eligibility for a full-time or part-time position can include any of the following:
Wage
Scope of responsibilities
Schedule
Duration of employment
Confidential information and non-disclosure
Severance pay
Non-competition
Benefits
Vacation time
Time off
Incentives
Medical leave
Overtime
Non-solicitation clauses
Employee expenses
Employee rights
Sick leave
Unemployment insurance
Workers compensation
California Employment Law
As an employer in California, it is important to keep in mind employment law when creating employment agreements.
Labor Code Section 2922
This applicable law in terms of the California's Labor Code or labor laws provides that employees are presumed to be at-will, though this presumption may be overturned in the presence of certain factors. This means that 'an employment, having no specified term of employment, may be terminated at the will of either party on notice to the other.'
Labor Code Sections 2924 and 2925
Both these sections allow for contract termination where a valid contract has been created and there has been a wilful breach of contract in relation to a duty or term of employment. However, these are less relevant when considering at-will employment because termination in those circumstances do not need these specific reasons to terminate.
Labor Code Section 2924 clearly states that employment for a specified term may be terminated at any time for a wilful breach of contract by an employee within the scope of their duties.
Labor Code Section 2925 similarly states that an employee can terminate the employment contract at any time where the employer has wilfully or permanently breached their obligations as per the contract.
Business and Professions Code Section 16600
Business and Professions Code section 16600 allows for employment contracts to be challenged. The scope of this rule is quite broad and allows for any contract that limits an employee's ability to engage in their profession to be voided.
However, there is an exception to this rule, if the term is to protect trade secrets and prevent unfair competition then the contract will remain valid. This can be a difficult standard to meet as it specifically needs to relate to an actual trade secret.
Other Considerations
Good Faith
In addition, to operate in good faith, it is prudent practice to provide written notice of termination within a reasonable period of time when the layoff of an employee is imminent. This will further protect you if any contractual issues arise in relation to employment and California courts.
Arbitration Agreements and Clauses
It also might be a good idea to sign an arbitration agreement alongside the contract, or to include an arbitration clause in the contract. Either of these will mandate that any disputes arising between the parties related to the contract (i.e. related to the employment) will be decided by an arbitrator, instead of going through the regular court system.
Key Takeaways
When considering how California employers should approach an employment agreement it is always a good idea to have a clear understanding of what you want out of an employment relationship.
The employment contract should make all the key terms clear so there is no confusion to what is expected. The employment contract protects all parties involved and can help manage employee workloads.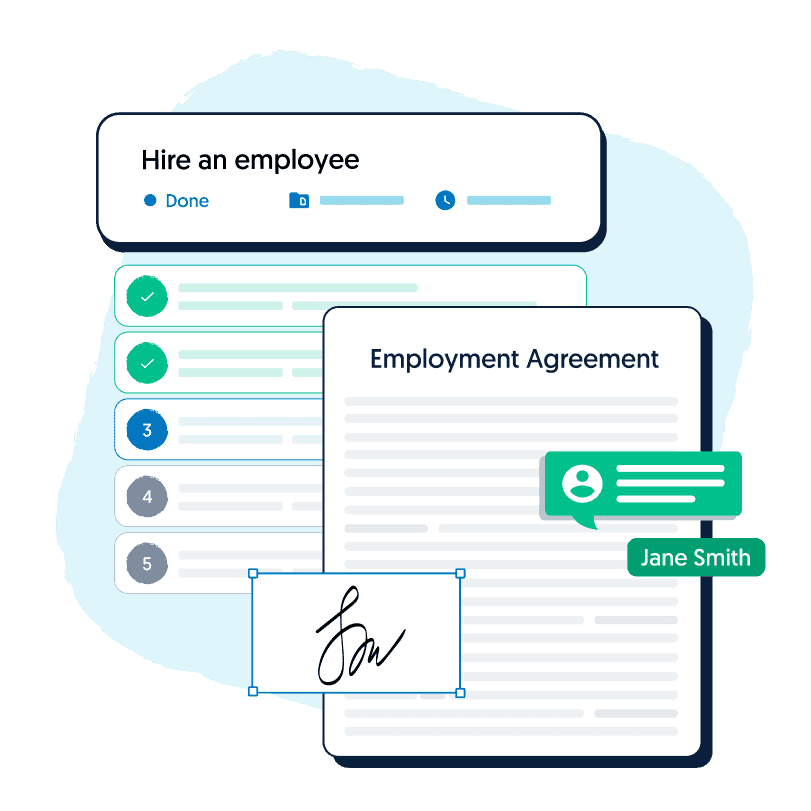 Are you looking to hire an employee?
Use our "Hire an employee" workflow to complete and check off all your legal requirements