As an employer, have you ever wondered whether you could terminate a fixed term employee's fixed-term employment contract before the end date? Before you do this, you should be cautious, as doing so might lead to some legal consequences.
In this article, we'll explain what a fixed term contract is, whether a fixed term contract can be ended before the expiry date, whether fixed term contracts have notice periods and answers to other frequently asked questions.
Read along!
What is a fixed term contract?
Fixed-term contracts are contracts of employment that limit an employee's employment to a specific period of time. Fixed terms are generally used when employees are required to work on a specific project, and therefore they're generally limited to a specific timeframe to complete that project. 
For employers they provide a cost-effective way to expand the number of employees they have during busy periods and during large projects. For example, retailers will often hire employees over Christmas on fixed-term contracts in order to manage the holiday rush.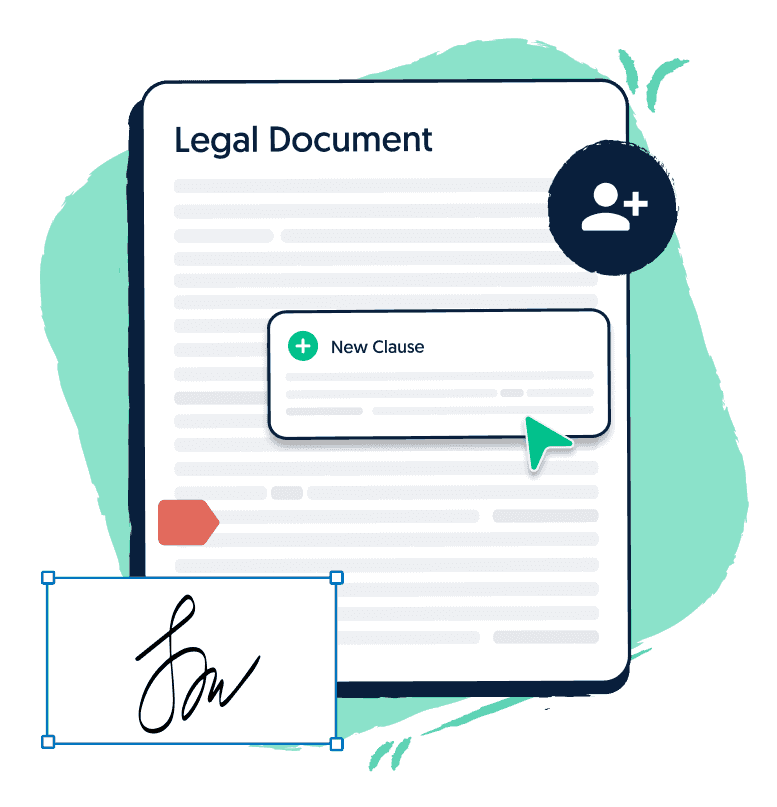 Get a free legal document when you sign up to Lawpath
Sign up for one of our legal plans or get started for free today.
Can a fixed term contract be terminated early?
Fixed term contracts can be terminated early prior to the expiry date of the contract. For the termination of employment to be legal, there must be a valid reason. Generally, fixed-term employment agreements come to an end when there has been a breach of contract by one of the parties to the employment relationship.
Other valid reasons that an employee's fixed term employment contract could be ended prior to the expiry date include misconduct, poor performance or if there have been operational changes.
What are the key considerations for employers when using fixed term contracts?
Employers who use fixed-term contracts should avoid using fixed term contracts for the same employee repeatedly. This is because overusing fixed term contracts through providing a series of fixed-term contracts one-after-another to the same employee as each end may lead to them being considered a full-time employee. The consequence of this is if the fixed-term employee becomes a full-time employee, they will require different treatment and entitlements under the law.
The National Employment Standards employment entitlements full-time employees have include the following:
Furthermore, although the termination of fixed-term contracts is possible, employers should be cautious. This is because whether the termination of the contract is possible will depend on the terms of the contract. Therefore, if the termination of the contract violates the contract terms, the employer may face legal consequences or unfair dismissal claims from the employee.
Expectation of employment
Employees under a fixed-term contract will generally have a legitimate expectation that the period of employment will continue for the duration of the contract. It is, therefore, reasonable to maintain the contract for its intended duration. Therefore, employers will generally be required to pay out the employee for the remaining time on the contract.
These principles will follow that of Australian contract law with regard to the termination of a contract. In particular, if employment continues for a period of 6 months prior, or 12 months in the case of a small business, the employee will have a legitimate claim for unfair dismissal for premature termination.
As a result of this expectation, the employee is entitled to an applicable notice of termination prior to termination.
Legitimate termination
However, it is important to note that employers can terminate fixed term contracts when there are legitimate reasons for doing so. As an employer, it's important to outline in the fixed term contracts the grounds on which the contract can be terminated. The most common grounds that are included for a contract to be terminated include the following:
Misconduct
Breach of the contract
Repudiation of the contract
Poor performance
Additionally employers can legally terminate fixed-term contracts for genuine redundancies. Section 389 of the Fair Work Act 2009 (Cth) outlines the meaning of genuine redundancy. Genuine redundancy refers to the following:
The employee's job no longer requires completion due to changes to the employer's business's operational requirements
Where the employer has made the employee redundant through complying with the relevant enterprise agreement or modern award in relation to informing the employee in regards to their redundancy
Contrastingly, an employee's redundancy will not be considered genuine if the employee could have reasonably been transferred to a different position in the employer's business or to an associated entity of the employer's business.
Does a fixed term contract have a notice period?
The Australian Government's Fair Work Ombudsman states that there is no requirement for notice periods for employees who have been employed under a fixed-term contract. 
What to include in a fixed-term contract?
As an employer, when you're using fixed term contracts, you should make sure you include clear contract terms, whether the contract is being used for a specific project or for a specified period of time. Therefore, you should avoid using terms that require interpretation, such as 'holiday period'.
Furthermore, you should clearly outline the boundaries of acceptable behaviour and the actions that would lead to the termination of an employee's employment contract. This is crucial to allow you to legitimately and legally terminate the contract due to the employee's actions. Employees should be made aware of the action and conduct that would lead to the termination of their employment contract.
Lastly, you should ensure that there is a clear procedure for the conclusion of the contract. This should also include terms describing how to extend the contract, how it may be transitioned into a new project and how the current one will conclude.
Conclusion
Ultimately, fixed term contracts can be ended early. However, this is only possible under certain conditions and where there is a valid reason for the employment contract to be terminated.
As an employer, if you're still feeling unsure about whether you can end your employee's fixed term employment contract, you should hire a lawyer for legal advice. 
Alternatively, if you're an employee and your fixed term contract has been ended early, and you don't think it has been ended for a valid reason, you should hire a lawyer for legal advice to determine whether you should take legal action against your employer.