Have you recently created a website and are ready to start selling your products or services and not sure how to legally protect your business and customer's interests?
We are here to help. Every small step in starting an online business is complex, and while some can take a backseat, ensuring that your website is protected and you have a convenient and systematic process to accept payments are two of the most important things you can do.
And that's where being equipped with a good website terms and conditions and the knowledge of how to accepting payments online comes into handy.
In this post, we'll cover what you need to create website Terms and Conditions (T&Cs) for your online business and how to accept online payments so your customers can start purchasing your products and services, whether you are a business based in California, or choose to run your business operations worldwide.
Let's get started.
How to create website terms and conditions
What are website terms and conditions?
People often gloss over the fine print when it appears in a contract or website. However, the fine print is crucial in protecting your website. There are two types of terms and conditions to be aware of which are:
Website Terms of Use
Terms and Conditions for Online Sales or Website Terms and Conditions
Although they might sound the same, each type covers a different area of your website. Let's go through the differences.
1. Website Terms of Use
Website Terms of Use also known as online terms of use set forth the terms and conditions that will govern users' access to your website and acceptable uses of your website's services.
Some important things to be aware of in regards to website terms of use are:
It does not include a privacy policy, which is contemplated as a separate document.
If you use Lawpaths Website terms of use, it is not intended for use by a website used by individuals under the age of 13.
Therefore, you should use website Terms of Use if:
You operate an online business, and wish to outline the terms of use of your service's website.
You wish to set out some terms which prevent users from using your service in illegal or otherwise inappropriate ways.
You wish to protect your intellectual property, and limit your liability arising from the user of your service.
Include clauses such as:

User obligations and appropriate use conditions.
Intellectual Property protection clauses.
Limited Liability and Indemnification clauses.
Benefits of website terms and what your terms of use should include
Your website terms must be accessible and transparent. You should display or have a link to them from your home page and have a 'click to accept' button on them. You can also send them by email before you sell anything online.
Your website terms should have the following listed:
1. Acceptable use policy
This section can provide a list of things that will be prohibited on your website. Examples include harassing other users, using the website for illegal purposes, and using your website for their gain.
2. Limitation of liability
People are inclined to find someone to blame when things go wrong. The blame could easily be placed on you if you do not use disclaimer warranties on your website. Therefore, having disclaimers will ensure that you will not be responsible for in the event of:
Any loss
Damage – direct, indirect, or consequential
Personal injury
Incidental loss
Expenses of any nature suffered by a customer
Having website terms and conditions can also limit your liability concerning third-party information and content included on your site. You do not want to be held accountable for information and content that does not represent your views and that you have no control over.
3. Indemnification from users
An indemnification process will protect you against your users' actions if they violate someone's rights. If a user uploads a file that violates someone else's copyright and your website is sued for it, you can require that the user pay all of the legal costs involved.
4. Define what's on your website
Your website can specify what users are and aren't allowed to do. These terms define how your site can be used by your users and the extent of the license your users have to use your content.
Additionally, if you use external links on your website, you can mention to customers that any third-party links are outside your business's control and are to be used at the customer's own risk.
5. Removing abusive users
Your website terms and conditions will let you determine what constitutes appropriate activities on your site or app, allowing you to remove inappropriate content.
6. Acceptance of terms
This section will inform your customers that by using the website and the services provided by your website, they agree to the terms and conditions. Your acceptance terms can also detail that your terms are legally binding. This will create a legally binding agreement between you and your users.
7. Cookies
Cookies are the small text files used to gather data online about individuals. For example, website cookies on an e-commerce site can collect information such as:
Contact information – individual login information and preferences
Personalization – If your customers view certain items on your web page, cookies will use this data to help build targeted ads
Enables the functionality of certain areas to make it easier for people visiting your website
Here is an example of cookies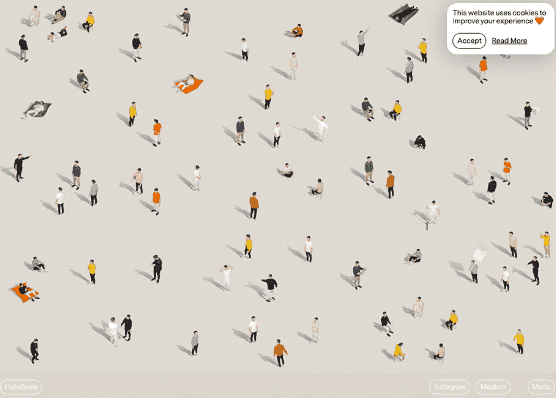 HalloBasis Cookie Policy – https://hallobasis.com/
If you have cookies on your website, you need to provide details on how the information gathered will be stored and give the option for users to decline cookies.
Legal Requirements for website terms and conditions
You need website terms and conditions to protect your legal rights. Although website terms and conditions may not be a legal requirement, collecting and processing user data that comes through your website will require you to have a privacy policy in place.
For example, the General Data Protection Regulation (GDPR) requires one for GDPR compliance. The GDPR is the toughest data privacy law in the world and is an applicable law to all businesses operating either within a European member state or outside the E.U. that process personal data of E.U. residents.
Furthermore, terms and conditions serve as contracts between you and website users that outline what users can expect and their rights in case of a dispute. It is therefore important to define the relevant laws under which your website and activities act and include dispute resolution and arbitration mechanisms in case any legal dispute arises.
In the absence of terms and conditions on your website and other documentation about the transaction, litigating or defending a case is significantly more challenging.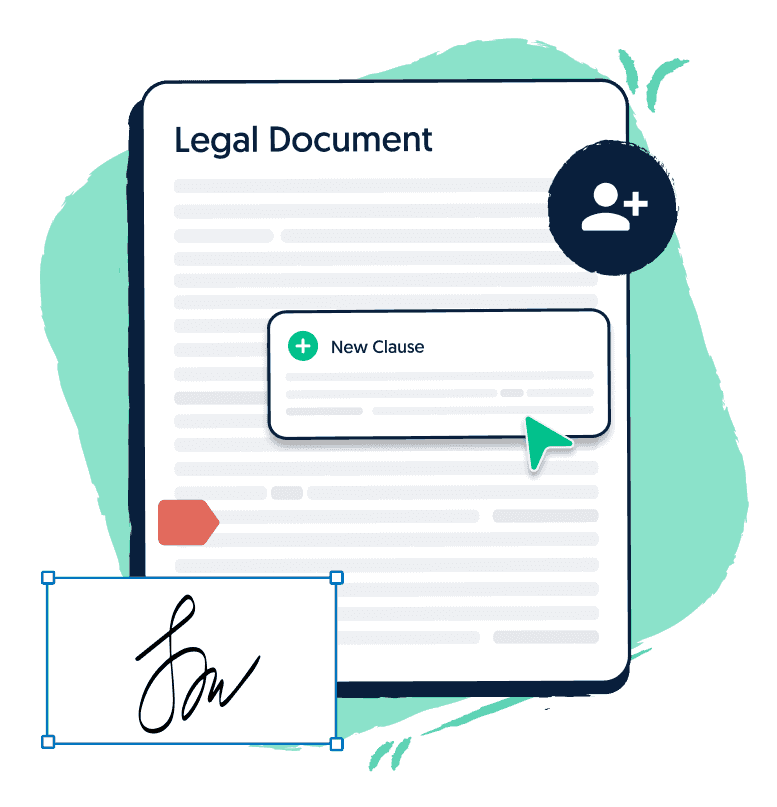 Get a free legal document when you sign up to Lawpath
Sign up for one of our legal plans or get started for free today.
2. Terms and Conditions for Online Sales
Terms and Conditions for Online Sales, also known as Website Terms and Conditions or E-Commerce Terms and Conditions are used for the online sale of goods and related services by retailers to consumers.
What do Website Terms and Conditions cover?
1. Terms for payment and warranties shipping
Payment terms can include information about refunds, repairs, warranties, and shipping. Payment terms also mean that you must clearly state your prices so your customers can find them.
2. Terms for returns
If your website involves selling products, you may also need to look into adding a return policy. A return policy will set the right expectations before a customer makes the purchase at the checkout.
3. Intellectual Property protection clauses
This section relates to the ownership of intellectual property rights on your website. Including an IP clause asserts your claim over the creative assets on your website and will prevent copyright infringement and ownership disputes.
Laws regulating Terms and Conditions for Online Sales
Article 2. of the Uniform Commercial Code (UCC) governs the sale of goods, while agreements for the provision of services are generally governed by applicable state common law.
Thus, if you use Lawpath's website terms and conditions, it will refer to the UCC's application, but note that courts sometimes apply the principles of Article 2 to the provision of services (particularly when an agreement calls for the provision of both goods and services), and as such, both Article 2 and state common law apply to such contracts.
What terms and conditions for online sales reflect
The terms and conditions document for online sales will reflect e-commerce terms and conditions that govern the online sale and purchase of goods and services. They should not be confused with a company's Website Terms of Use, which serve to govern a user's use of its website in general which was mentioned above.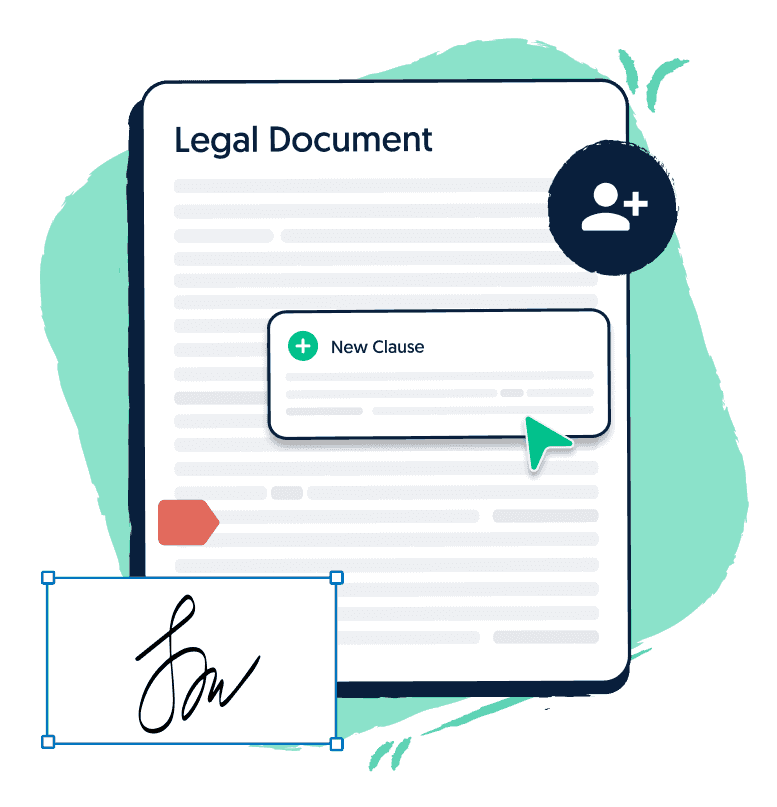 Get a free legal document when you sign up to Lawpath
Sign up for one of our legal plans or get started for free today.
How to accept payments online
One of the most important things consumers look for now is the ability to make payments online swiftly and conveniently from their favorite online business.
If you're setting up an e-commerce store, you'll want to know exactly how to do this. Why is it so important to set up online payments correctly? According to Insider Intelligence, online sales will cross $1 trillion for the first time in 2022.
Here are the different ways to set online payments for your Californian business.
1. Set up a payment gateway
When setting up your website to accept payments online, the first option you want to consider is having a payment gateway. A payment gateway is a merchant or business service that allows the processing of credit card payments.
This is commonly used for e-commerce stores and traditional retail businesses. But in an electronic or online transaction, the gateway is the 'cash register.'
So it's important that it's user-friendly and secure. Payment gateways occur in the following ways:
Firstly, payment gateways encrypt or encode the buyer's data for private use exclusive to the buyer and seller (business).
Following this, they run an authorization request and get approval from the credit card company or the financial institution (bank) to process the payment request.
Once this step is completed, the payment is fulfilled, and the good or service is confirmed with an invoice.
Most commonly accepted credit cards in California and USA through a payment gateway include:
Visa
Mastercard
American Express
Discover
Things you should consider when researching payment gateways options
Payment gateways can save you time when setting up online payments. Some examples of reliable payment gateways are:
PayPal is the most commonly used one for e-commerce because it supports almost all the credit cards you can think of. You'll need to create an account with your payment gateway of choice to get started. When deciding the best one for you, you'll need to consider the following things:
How much are you willing to spend on a payment gateway?
What merchant and transaction fees will apply?
Are there different processing fees for debit cards and credit cards?
Do you want to accept international payments? Is the payment gateway supported in some countries and not others?
Is the payment gateway secure?
2. Set up a merchant account with your bank
Another route you may wish to take, depending on your business needs, is setting up a merchant account with your bank.
A merchant account is a bank account that allows businesses to accept different kinds of payments, mainly through debit or credit cards. If you're planning to do this, you'll need to communicate with your bank that you want to set up a merchant facility.
Many prominent American banks such as JPMorgan Chase & Co, Bank of America Corp, Wells Fargo & Co, and Citigroup Inc offer merchant services for e-commerce. Some even have software to help set up your online store or website.
It's worth asking your financial institution of choice about their fee structures for a merchant account and online payment gateways.
3. Third-party online payment providers
The main difference between this and the other online payment options is that you don't need your own merchant account. So, you eliminate the setup and monthly fees you would pay if you had a merchant account.
You'll be dealing with what's called a 'third party payment processor' who serves as a middle-man, and you pay a processing fee. They already have established a relationship with a merchant services provider.
This can limit your freedom to manage online payments. A widely used third-party online payment provider is 'Square,' which allows you to sign up and accept credit or debit payments immediately.
Companies like Square allow clients to use their merchant accounts to process online payments. Your customers' information is reviewed by the third-party processor and followed by anti-fraud checks.
4. ACH and electronic check
You also have the option of accepting online payments through a direct debit of a bank account through an electronic check through ACH payment options.
ACH is a type of electronic bank-to-bank payment which will allow users to add their information from their paper check into an online payment form. The benefits of using this type of online payment include:
The National Automated Clearing House Association governs ACH processing
Often lower transaction fees than credit cards
More secure
Predictable than waiting for a check to come in the mail
Recommended practices for accepting payments online
Now that we've taken you through the available online payment methods you can choose, here are our recommended practices to conclude with.
You want to foster a seamless online payment process that's user-friendly, secure and has customers coming back for more. It's ultimately your decision. We recommend that you:
Have multiple online payment methods to increase sales
Get a security certificate such as SSL for your website
Set up your website to allow 'guest' purchases without having to make an account. This may turn new customers away from your products/services
Only get the details necessary to complete the purchase; for example, you can make it optional to provide a mobile number
Lastly, ensure your payment form clearly sets out mandatory fields of information that need to be filled out
Frequently asked questions (FAQs)
How often should I review and update my website's terms and conditions?
In the same way, you should update your website content regularly; you should also update your terms of service regularly. It's important to review your terms and conditions as laws in California related to your business may change. Reviewing your terms of use does not have a set time frame, but it is recommended that you do it every few months.
How often should revisions of my website terms and agreements happen?
The terms and conditions of your website will require amendments if the products or services you offer change. These changes may be through a variation in fees or types of products sold. Updating your terms regularly will limit inaccuracies in your terms and ensure you keep up with any legislative requirements.
What is deceptive and misleading conduct?
It is illegal for your business to engage in deceptive or misleading conduct. This includes circumstances even where you do not intend to deceive or mislead. Therefore, you should ensure that your website terms and conditions are truthful and accurate.
How can customers accept the terms and conditions of my website?
Often a checkbox is used that states the user has read and agrees to the terms. For example, you can require users to click a checkbox that includes the statement "I agree to be bound by these Terms and Conditions."
Key takeaways
Creating your online terms and conditions doesn't need to be a difficult process if you follow the steps above. This also applies with choosing the best option to accept payments online for the products and services you're selling. The Californian marketplace will be ready for you!
However, if you do require that extra bit of assistance and want to ensure that your website's terms and conditions reflect everything that your business has to offer, you can use Lawpath's Terms and conditions template today.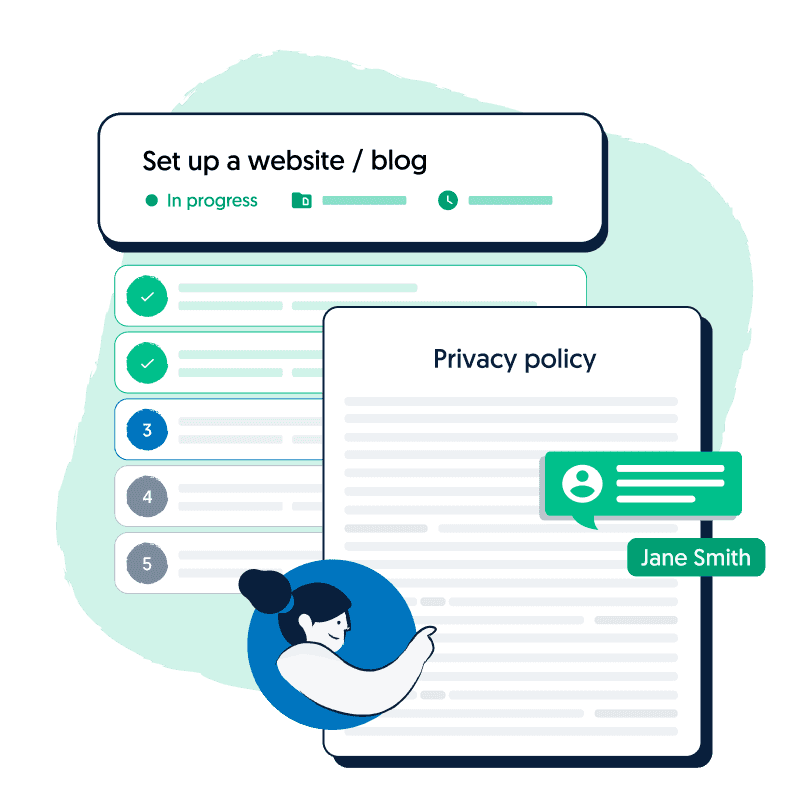 Do you want to start your own website?
Use our "Start a Website" workflow to complete and check off all your legal requirements.